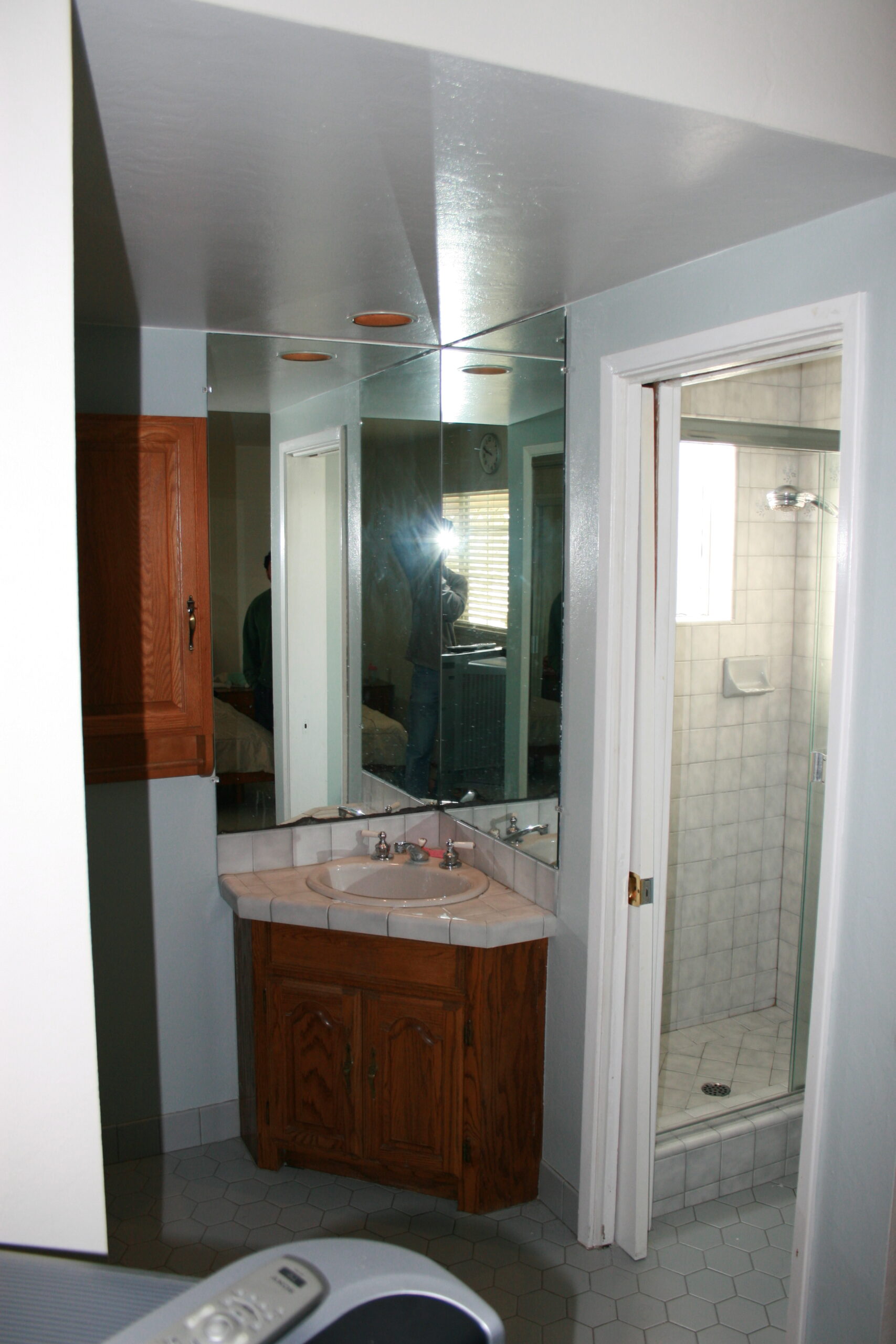 The Main Bathroom Remodel at East Estates Drive.  This was the typical California ranch style home with a interesting Main Bathroom layout.  In this photo is a corner sink, with a built-in storage cabinet to its left.
This bathroom was dysfuntional, cramped and dark due to the layout.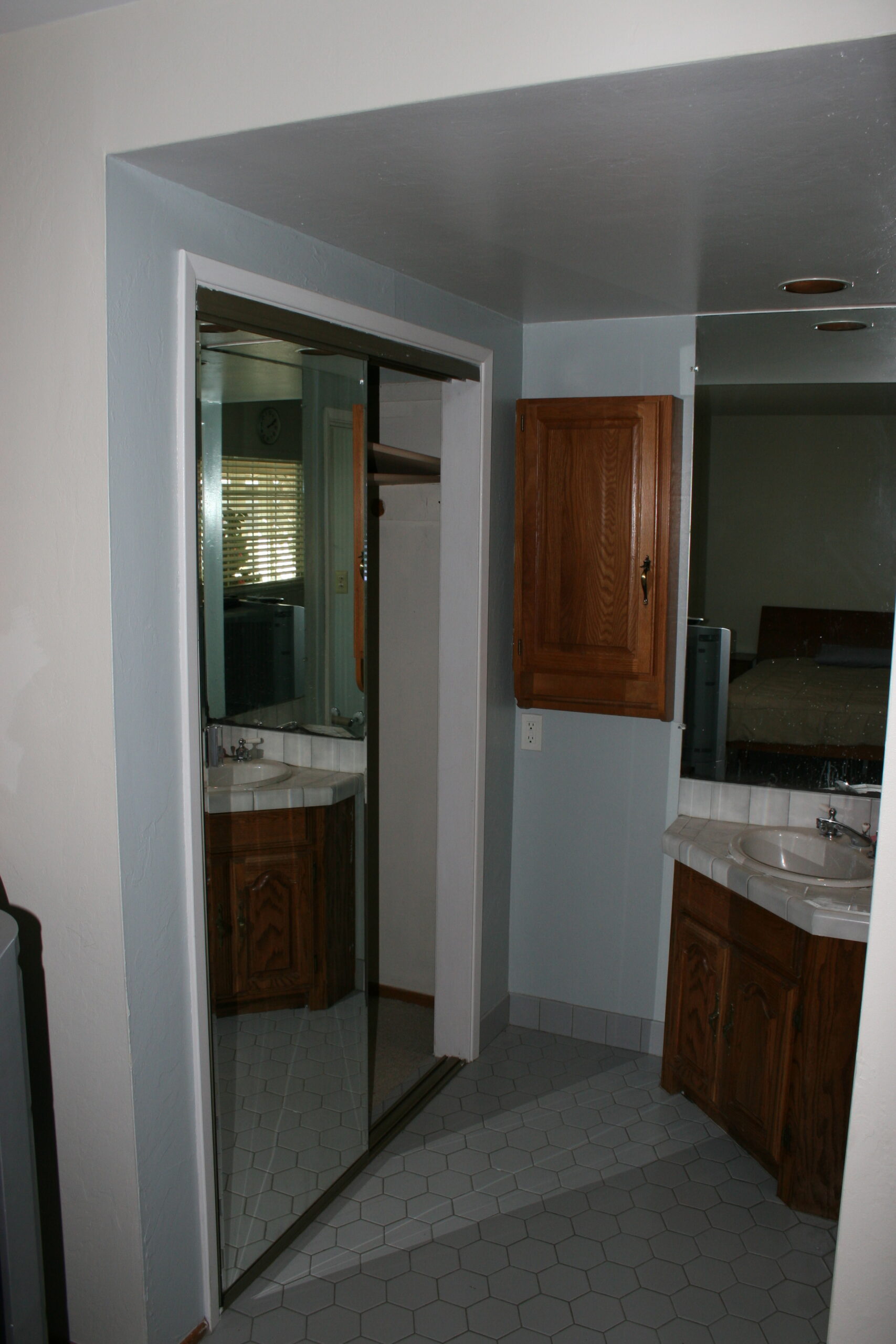 This view shows a closet to the left of the sink.  The opening to this bathroom has no doors.  The client found this unacceptable as someone could not be in bed sleeping if another person was using the sink area.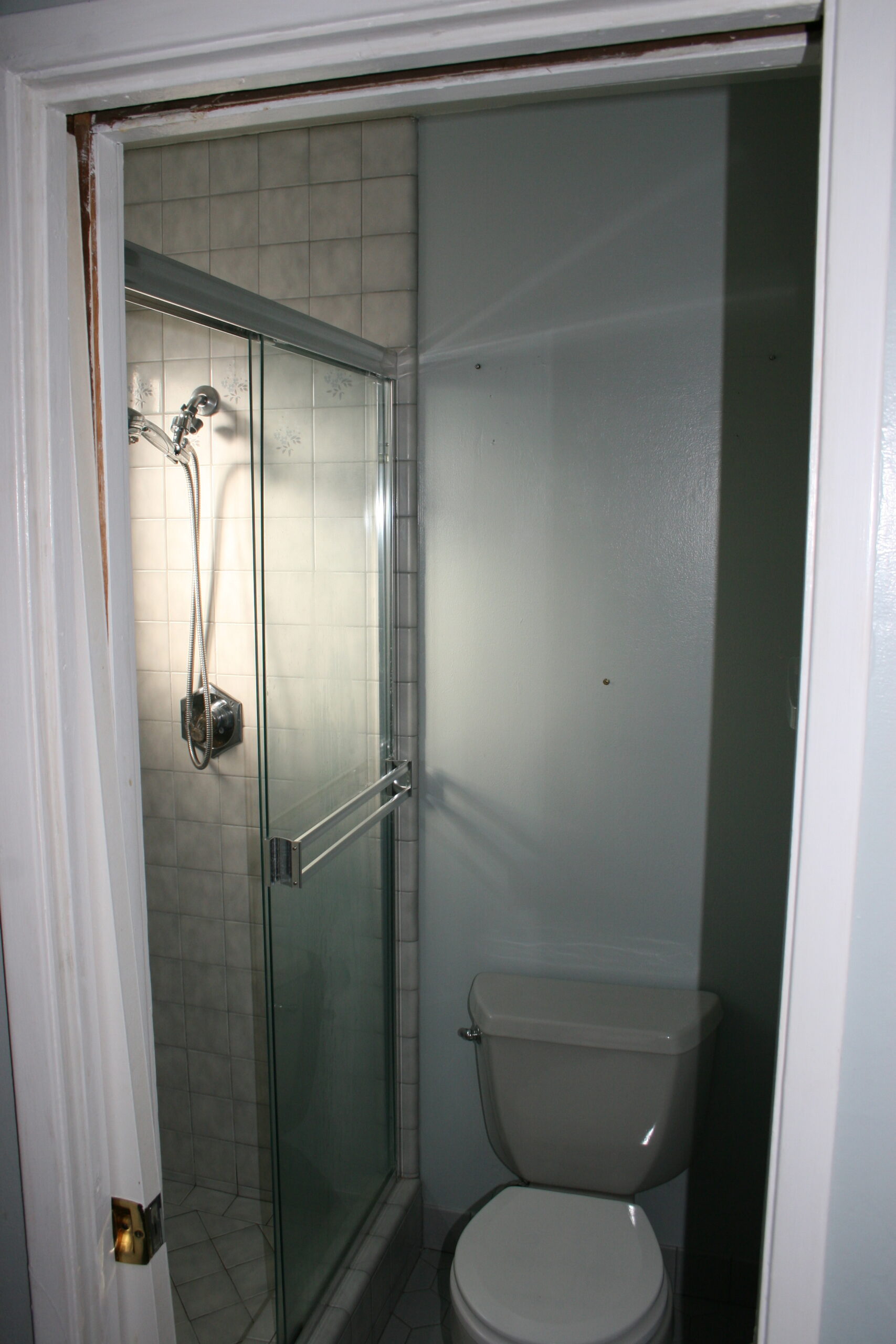 The shower and toilet were jammed together in a separate room, to the right of the sink.  The only window was located in this room, in the shower.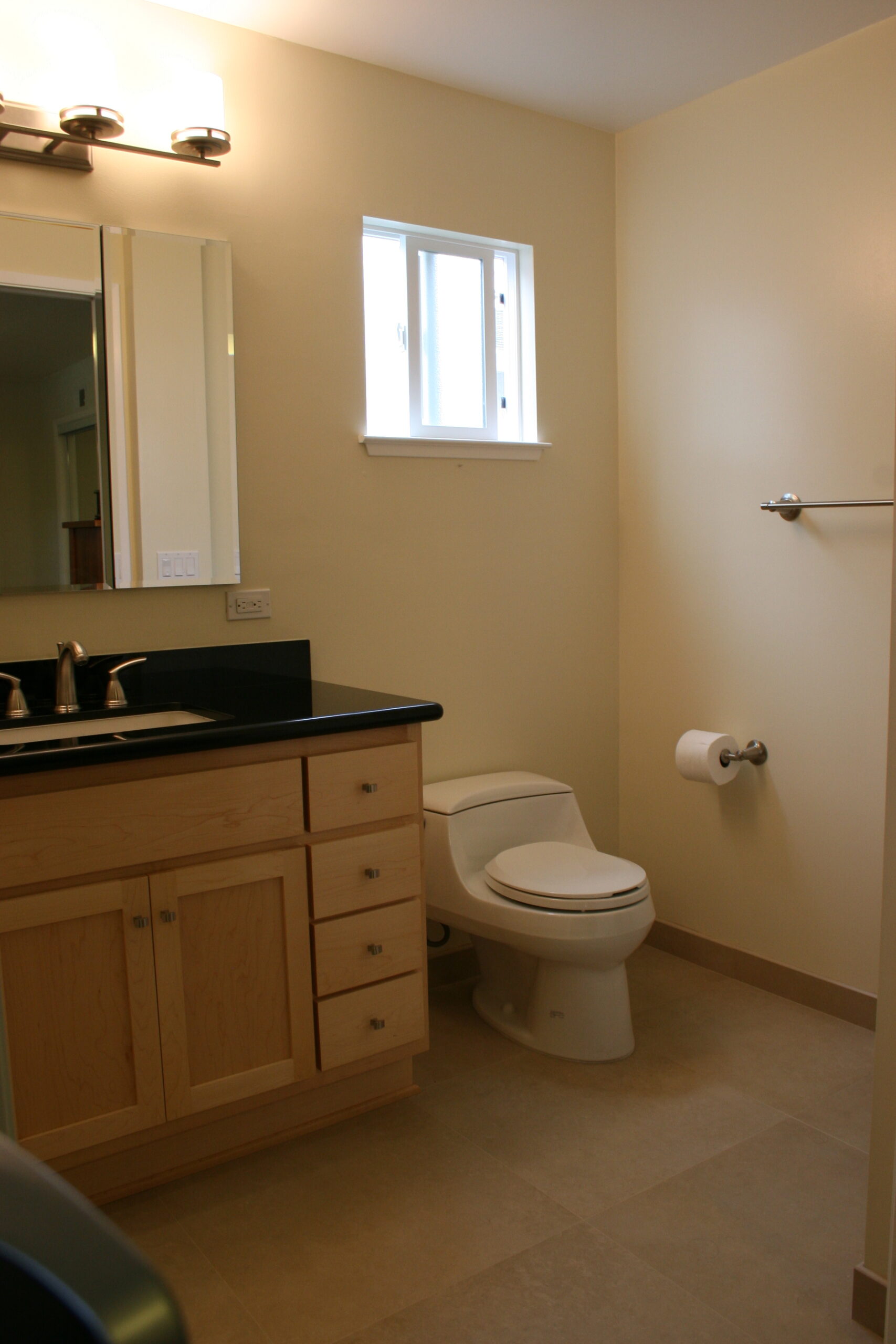 This Main Bathroom remodel took some major plumbing work as we moved the shower over to the former closet.  Moving the vanity to the center of the room, along with relocating the toilet.
Of course, the window had water damage that needed to be addressed as well.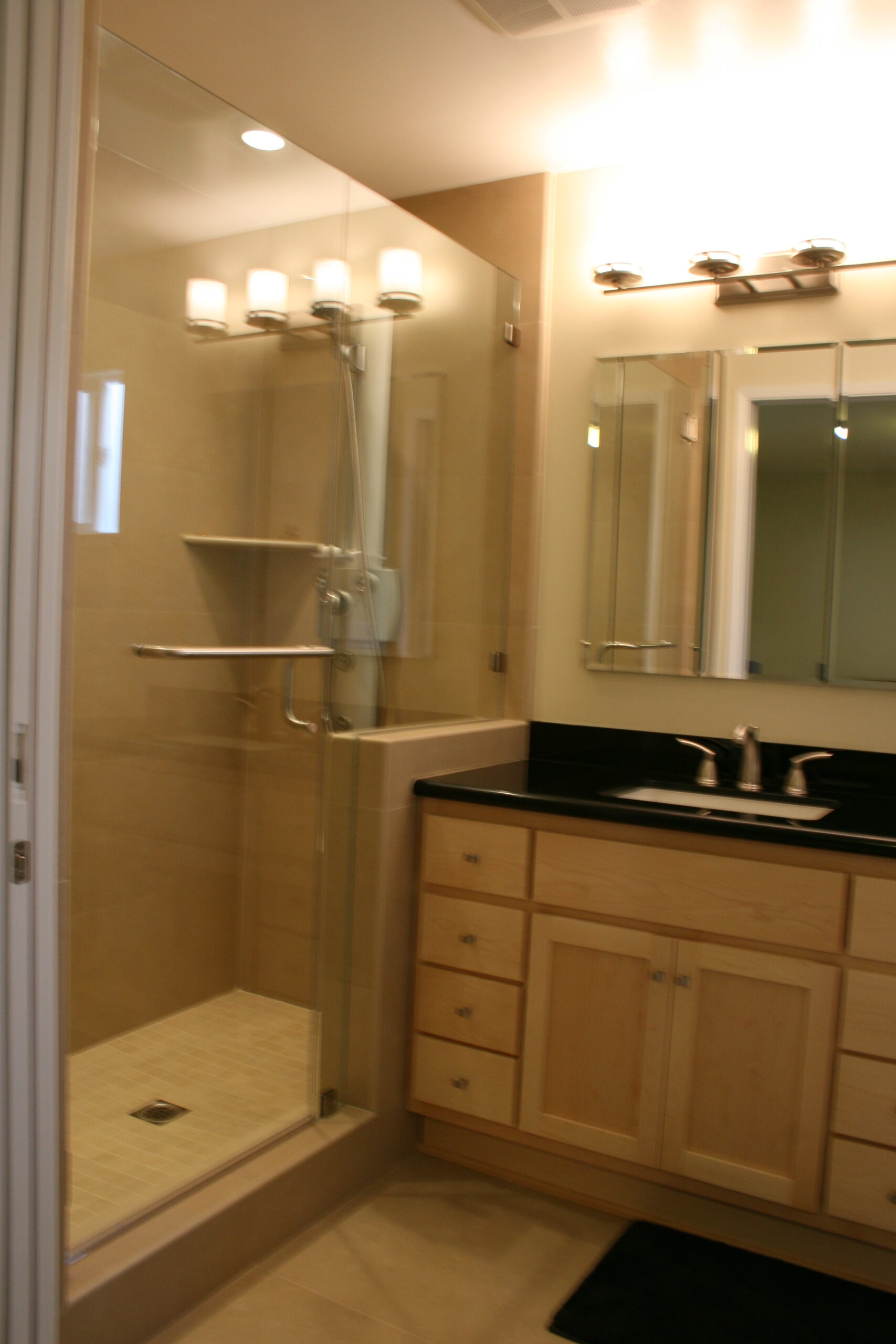 A walk-in shower was now possible since taking over the closet footprint.  Frame less glass wall and doors to enclose the area and also allowing light from the window.
A shower "tower" was added, which was a single component which housed a spray wand and shower jets together.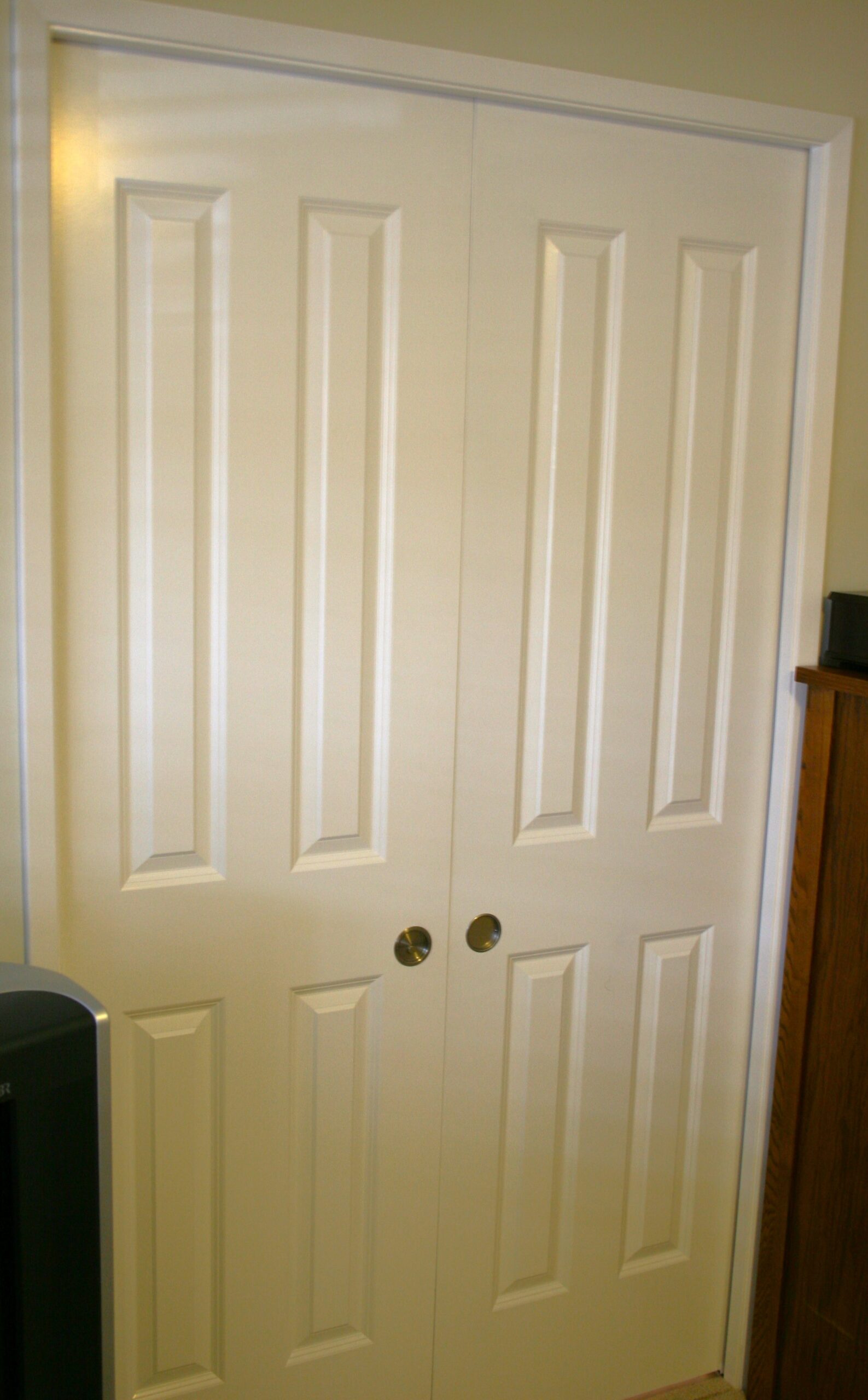 Double pocket doors were added to the entrance to this remodeled Main Bathroom.
Now the bathroom can be used even when someone is asleep in the room.
Conclusion
With the wall gone, the natural light from the window helped in lighting the room. Granite counter top, 48″ wide vanity and a double sided built-in mirror wall cabinet were added. Porcelain tile throughout to tie the room together. This project took a little more than 3 months as the plumbing work was more extensive, not having kept anything in its original location.  Except for the window.  As well the double pocket doors took some time to install.
If you would like to know how we can help you with your Bathroom, give us a Call!